From Crisis to Opportunity: A Policy Agenda for an Equitable NYC
The COVID-19 pandemic has pushed New Yorkers already struggling to make ends meet to the brink. To help guide and hasten our recovery, Next100 and The Century Foundation have partnered with Robin Hood, the city's preeminent anti-poverty organization, to develop a bold and ambitious policy agenda for the incoming mayoral administration to create a more fair, equitable, and just New York City.
Read more
Next100 Is Changing the Face and Future of Progressive Policy
Next100 is a startup think tank created for—and by—the next generation of policy leaders. We envision a future in which the policy space is inclusive of and driven by a diverse set of the next generation's thinkers and doers, who are developing creative, rigorous, and relevant policy ideas, with a focus on translating these ideas into tangible change.
Meet the Policy Entrepreneurs
Francisco Miguel Araiza
Changing the Game
Francisco Miguel Araiza is the deputy executive director of Next100, a startup think tank for a new generation of policy leaders. He has spent his career leveraging research and data […]
See more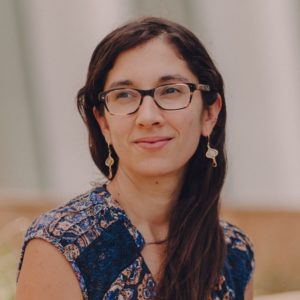 Emma Vadehra
Education & Early Years
Emma Vadehra is the executive director of Next100. She previously served as chief of staff at the U.S. Department of Education under Secretaries Arne Duncan and John B. King, Jr. and as senior education counsel for the late senator Edward M. Kennedy. She is an education policy wonk, an advocate for progressive policy change, and a believer in the next generation.
See more
Levi Bohanan
Education & Early Years
Levi is an advocate for progressive child care policy and high-quality early education. Levi previously served in the Obama administration at the U.S. Department of Education, and has worked in the U.S. House of Representatives and with education nonprofits. At Next100, Levi's work focuses on expanding access to high-quality child care and early childhood development opportunities.
See more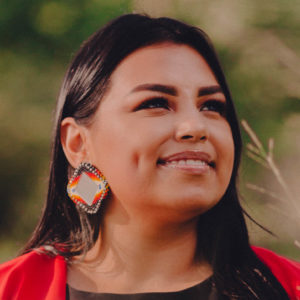 Isabel Coronado
Criminal Justice
Isabel Coronado is a citizen of the Mvskoke (Creek) Nation. Her clan is the Wind Clan, and her tribal town affiliation is Thlopthlocco Tribal Town. At Next100, Isabel is focused on creating policy aimed at reducing the generational cycle of incarceration in Native communities, after witnessing the effects firsthand.
See more
Roquel Crutcher
Education & Early Years
Roquel Crutcher is an advocate and activist for social justice and educational equity. At Next100, Roquel focuses on increasing educational opportunities and postsecondary outcomes for young people in marginalized communities. Roquel has worked at several educational nonprofits as an advocate for educational equity.
See more
Daniel Edelman
Changing the Game
Daniel Munczek Edelman is the associate director of strategy and operations at the Next100, a startup think tank for a new generation of policy leaders.
See more
Taif Jany
Immigration
Taif Jany is a Policy Entrepreneur at Next100 and a rising immigration reform policy expert. Taif's journey from Iraq to the United States has helped him understand both the challenges of our current immigration system and the strengths immigrants bring to our communities. At Next100, Taif focuses on developing policies to strengthen our economy through immigrant integration and culturally inclusive communities.
See more
Marcela Mulholland
Climate
Marcela is a climate activist. After growing up in South Florida and experiencing the impacts of climate change firsthand, Marcela chose to dedicate herself to climate change studies and activism. At Next100, Marcela works on issues related to climate change and the Green New Deal.
See more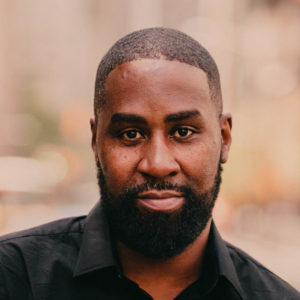 Michael "Zaki" Smith
Criminal Justice
Michael "Zaki" Smith is an entrepreneur and activist with more than fifteen years of experience in youth empowerment and social justice. At Next100, his work focuses on dismantling the collateral consequences of incarceration, policies that have impacted him personally as a formerly incarcerated individual.
See more
Phela Townsend
Economic Opportunity
Phela Townsend is scholar-activist on a mission to transform how we think about—and value—labor and work in our society. At Next100, her work examines how today's workers and labor organizations are using digital tools to rebuild worker power in the twenty-first century. Phela is also a PhD candidate at the Rutgers School of Management and Labor Relations.
See more
See Next100 Team and Advisory Board