Housing + Design
Next100 believes everyone is entitled to affordable, safe, and resilient housing and sustainable and vibrant cities and neighborhoods. We are committed to researching, developing, and advocating for policy solutions that improve housing affordability, access, quality, and sustainability, and that strengthen inclusion and resilience in civic and public spaces, especially for low-income individuals and people of color.
Who's Working on It
Dan Mathis
Housing + Design
Dan is a housing advocate working on advancing housing policy related to climate change and community engagement. He is a native Floridian, an HBCU graduate, and, prior to joining Next100, worked with an affordable housing coalition in Florida. At Next100, Dan draws on his lived experience growing up in a segregated coastal community to promote equity and justice in housing and climate planning.
Suryani Dewa Ayu
Housing + Design
Suryani (Sury) Dewa Ayu is an advocate for creating spaces of belonging and inclusion—particularly democratic spaces—that center historically marginalized communities. At Next100, Sury focuses on leveraging local and international learnings about civic design to help foster democratic practice and improve policy outcomes for underrepresented communities on a federal level. Sury draws on her experience as a civic designer, having developed a program to hire and empower local teen civic designers to propose design recommendations for city government.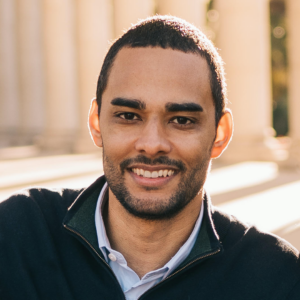 Stefan Lallinger
Changing the Game
Stefan Lallinger is the executive director of Next100, a think tank that is redefining how policy development is done by putting those closest to and most impacted by policy in […]