Economic Opportunity
At Next100, we believe all people should be able to support themselves and their families, and with dignity. Next100 is focused on researching, developing, and advocating for policies that bolster worker power, expand employment opportunities, and improve economic outcomes, particularly for those who are most vulnerable to shifts in the economic landscape.
Who's Working on It
Taif Jany
Immigration
Taif Jany is a rising immigration reform policy expert. Taif's journey from Iraq to the United States has helped him understand both the challenges of our current immigration system and the strengths immigrants bring to our communities. At Next100, Taif focuses on developing policies to strengthen our economy through immigrant integration and culturally inclusive communities.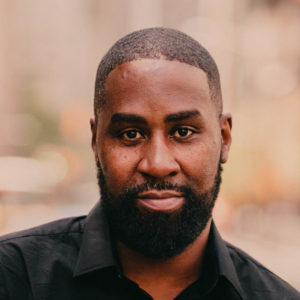 Michael "Zaki" Smith
Criminal Justice
Michael "Zaki" Smith is an entrepreneur and activist with more than fifteen years of experience in youth empowerment and social justice. At Next100, his work focuses on dismantling the collateral consequences of incarceration, policies that have impacted him personally as a formerly incarcerated individual.
Phela Townsend
Economic Opportunity
Phela Townsend is scholar-activist on a mission to transform how we think about—and value—labor and work in our society. At Next100, her work examines how today's workers and labor organizations are using digital tools to rebuild worker power in the twenty-first century. Phela is also a PhD candidate at the Rutgers School of Management and Labor Relations.